Greenhouse Chapel Shop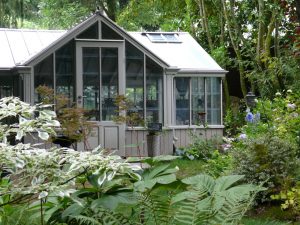 In the Serre-Chapelle, come and discover the history of the Jardin Retiré and the origin of its name, the 70-page photo album, and also take the time to discover the gardens to visit, the gardener's favorites.
For sale: The Guide to Remarkable Gardens in Normandy (Editions du Patrimoine; Centre des Monuments Nationaux).
A Garden for Everyone. Get your pencils ready to draw it. Come and get advice from a passionate person.
Permanent exhibition in the garden of Coco-Eugène Lacroix (Ceramist-Sculptor) ceramics, stem flowers, mushrooms, apples and others … Temporary exhibition of Marions Peeters, paintings on linen.